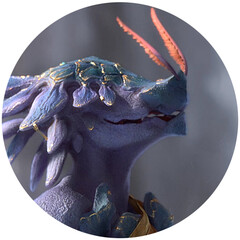 loïc [Liok] bramoullé
Cinematics for indies and AA studios.
Paris - São Paulo, France
Summary
We craft affordable Cinematics and Story Trailers.
From storyboard to final animation, or using your existing assets, we use our knowledge of filmmaking, and a variety of innovative 2D, 2.5D and 3D techniques, to invite your audience into your world in an immersive way that's unique to film language.
Skills
filmmaking
story board
Art Direction
concept art
writting
animation
Illustration
Compositing
modeling
Software proficiency